Cha ca La Vong - La Vong Grilled fish is well-know dish in Hanoi, Vietnam - Most foreign tourists coming to Hanoi who want to enjoy this dish visit La Vong Cha Ca restaurant with more than 130 years old. La Vong restaurant's Cha Ca is mainly made from salmon and fish, so the meat is firm and chewy, not fresh. Doesn't fall apart when stirring many times on the pan. Pieces of fish are cut just right, when cooked, slightly curled. Crispy on the edge but soft in the middle, well seasoned and fragrant.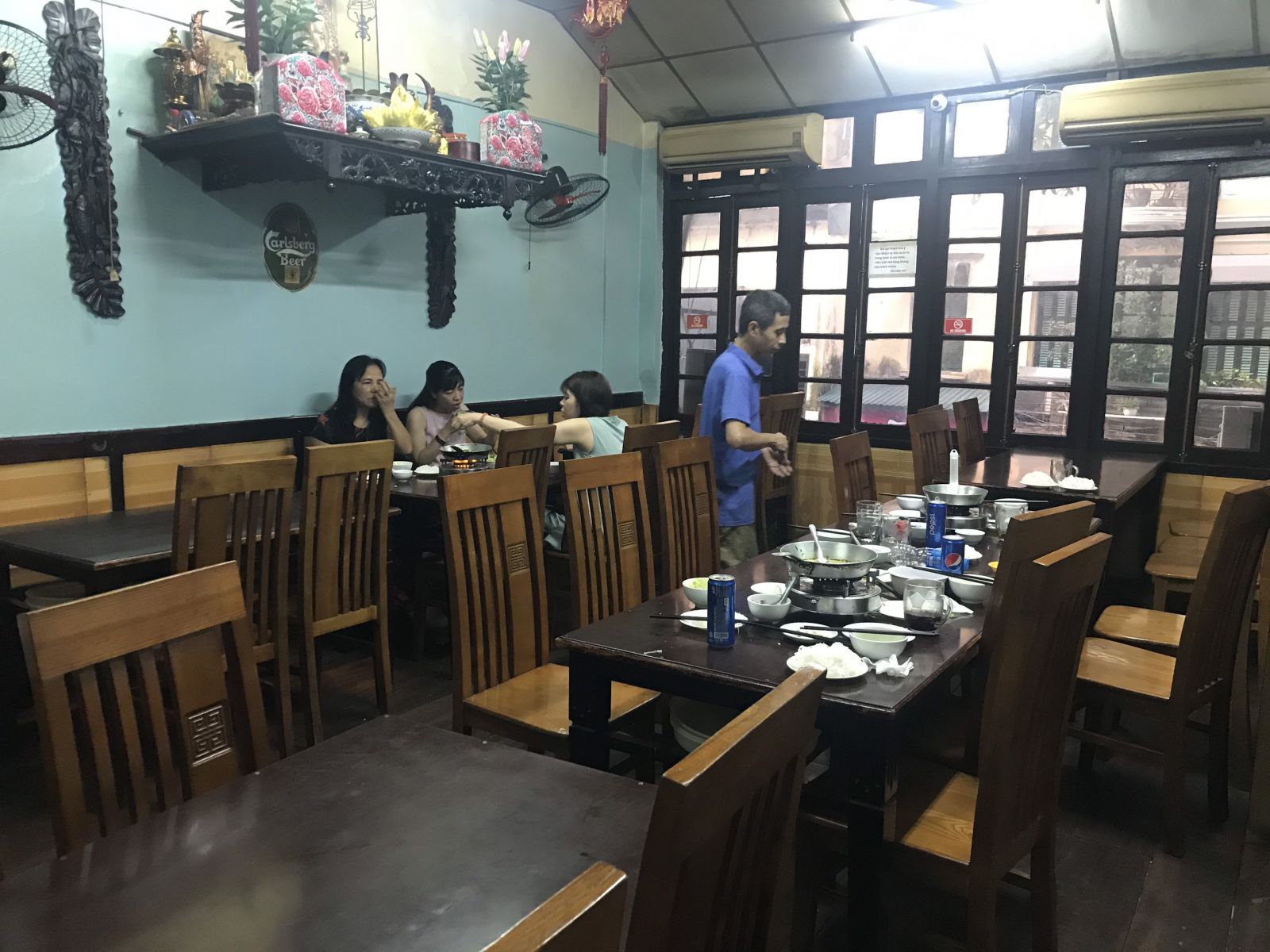 Cha Ca La Vong is the name of a specialty dish of Hanoi. This is a dish made from fish (usually catfish) sliced ​​into pieces, marinated, grilled on charcoal and then fried in a fat pan, by the Doan family at 14 Cha Ca Street (formerly Hang Son Street). ) in the old quarter keep the business secret and name it as above.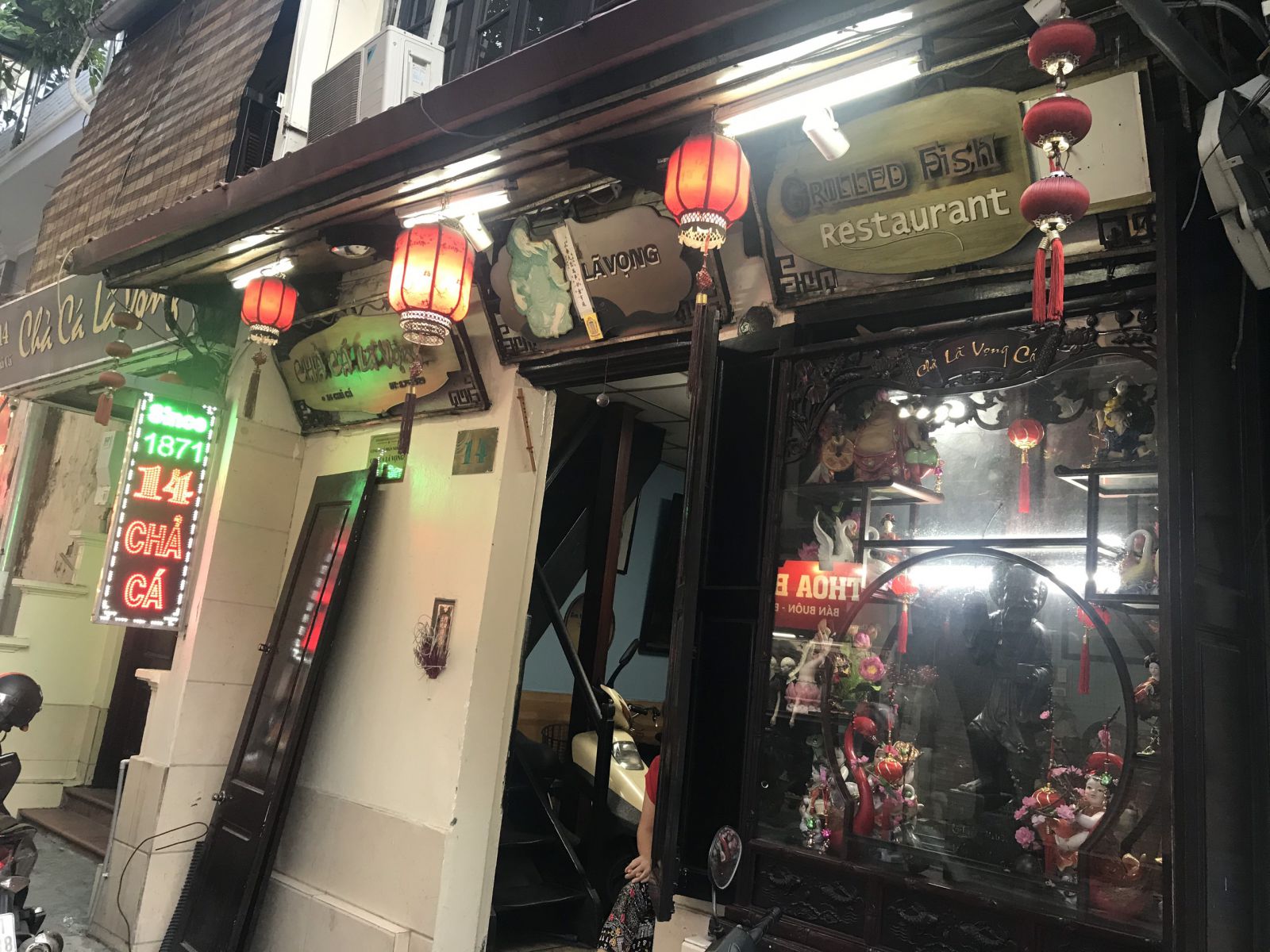 In the years of the French colonial period, at 14 Hang Son, there was a family of the Doan family, who often used their house as a place to take care of the De Tham insurgents.Chủ nhà hay làm một món chả cá rất ngon đãi khách, lâu dần thành quen, những vị khách ấy đã giúp gia đình mở một quán chuyên bán món ăn ấy, vừa để nuôi sống gia đình, vừa làm nơi tụ họp. Lâu dần, hai tiếng 'Chả Cá' được gọi thành tên phố.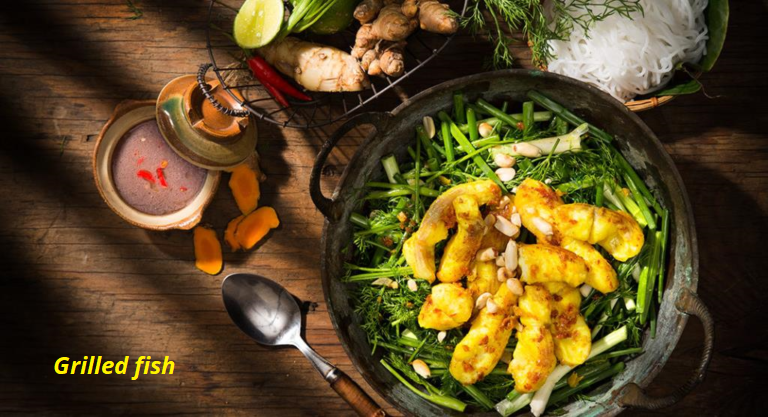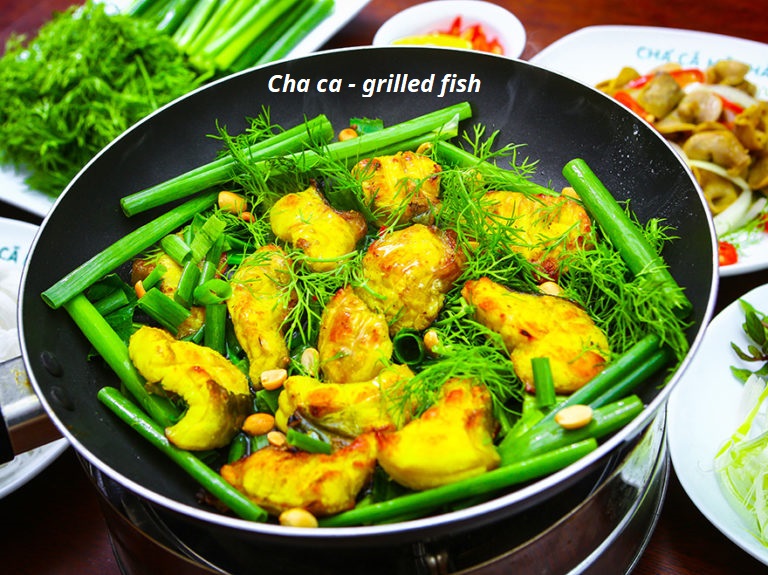 In the restaurant, there is always a Mr. La Vong - Khuong Tu Nha sitting with his knees bent and fishing - a symbol of a talented person but waiting for his time. Therefore, regular customers called Cha Ca La Vong, today becoming the name of the restaurant and also the dish. The secret to making fish cakes is only passed on to the eldest son of the Doan family
The fish made of spring rolls is usually fresh lentils. This is a fish with few bones, sweet and fragrant. The most special and also extremely rare is Cha made from Anh Vu fish, caught at the confluence of Bach Hac River (Viet Tri - Phu Tho). If you don't have trout, you can use catfish and fish, but catfish has more flesh and more bones, so it's not as delicious as salmon.
How much is Cha Ca La Vong - Grilled fish cost ?
Dish of Cha Ca - Grilled fish is around 300.000 vnđ that could get 1 hour to enjoy tasty cha ca.
How can we book cha ca la vong in Hanoi ?
You shoudl know first: The original Cha ca la vong restaurant is only on Cha Ca Street - So if you want to try real grilled fish cha ca you should go there.
Cha Ca Grilled Fish restaurant's phone number: