The Mosque is situated at 12 Hang Luoc, Hang ma, Hoan Kiem, which is just a few minutes' walk from the popular Dong Xuan market.
Address: 12 P. Hàng Lược, Hàng Mã, Hoàn Kiếm, Hà Nội
Hours: Open ⋅ Closes 8 PM
Phone: 0898 586 283

Before seeing some information about this Al Noor, this is good thing about Islam in Vietnam.
Islam was in Vietnam in 19th century Cham migrants from Cambodia, who largely settled in the Mekong Delta region, and were strongly influenced by Islam that was imported from Malaya. For the next 100 years, many Muslims in Vietnam were persecuted, economically marginalized, and forced to be assimilated into the Vietnamese culture. This caused a mass exodus of Muslims, who fled mainly to Malaya.
Since 1980s, the Vietnamese stance on Islam gradually started to change. The Muslims were allowed to practice their religion more freely and in public, and new places of worship were permitted to be built for them. And even though several events involving violence towards Muslims were recorded in the 2000s, Islam, its followers, and beliefs are thought to have been accepted by the population at large. Today, there are over 70,000 practicing Muslims and 40+ masjids in Vietnam, most of them concentrated in the South, where the majority of Muslims currently reside.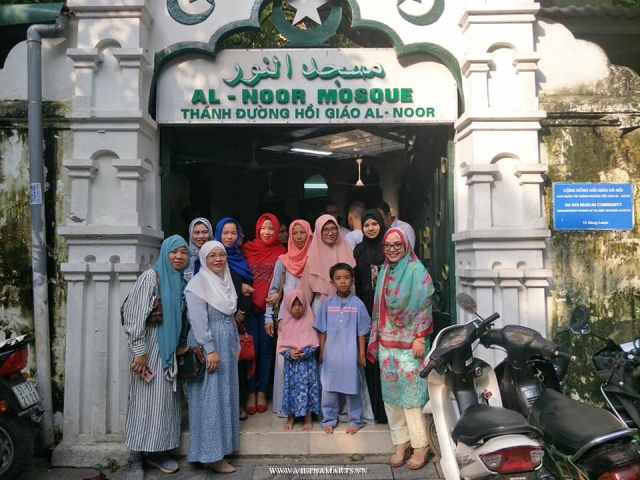 Due to its small community of Muslims, the Al Noor masjid is the only mosque in Hanoi. It has a capacity of 300, of which less than 60 worshippers are locals. The mosque is situated at 12 Hang Luoc, Hang ma, Hoan Kiem, which is just a few minutes' walk from the popular Dong Xuan market, in the heart of the Old Quarter. As such, there are also many popular Muslim friendly hotels and Halal restaurants and in the vicinity.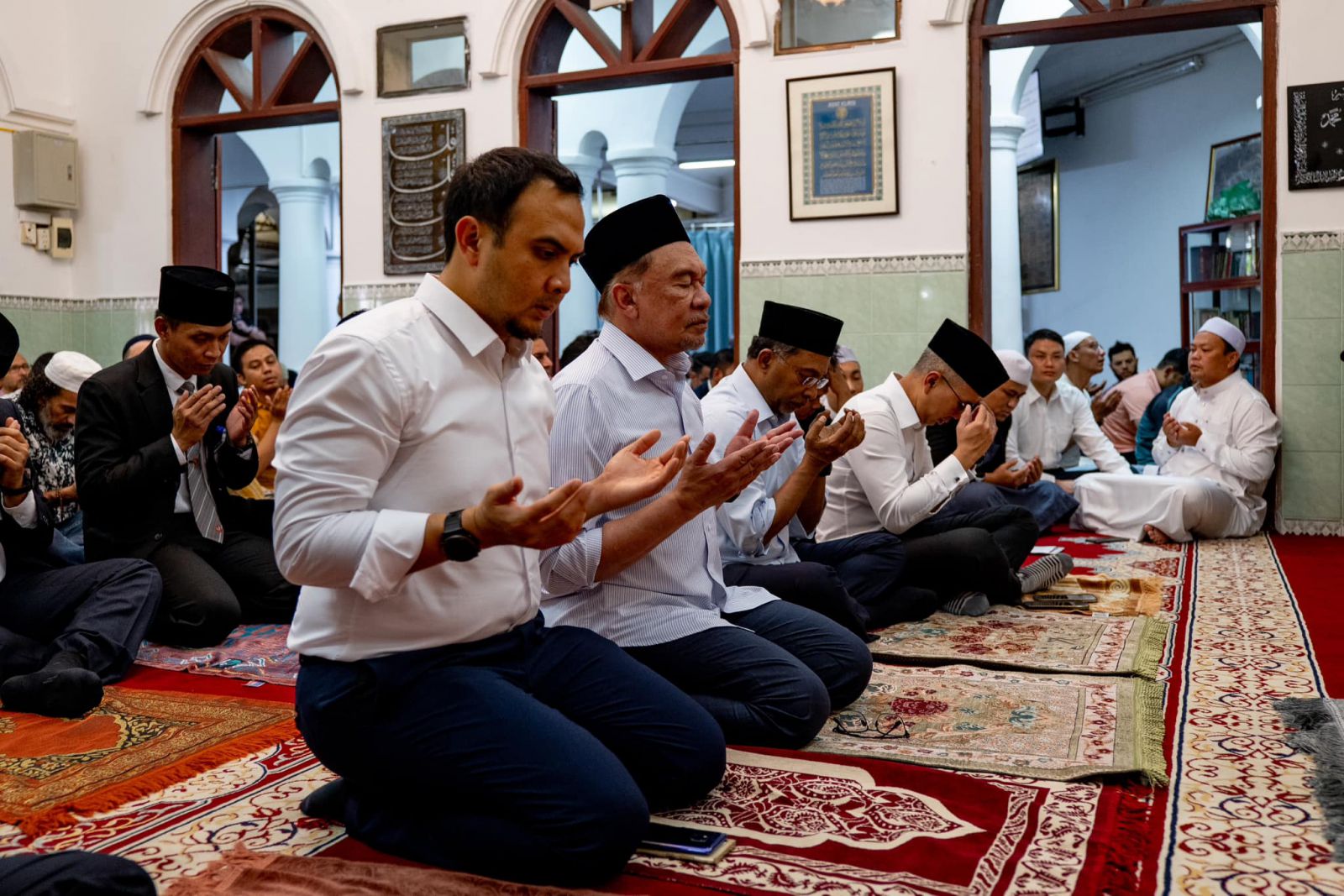 Prayers Time:
Iquama: +10mn after adhan.
Fajr: 04:55 AM; Sunrise: 06:12 AM; Dhuhr: 11:44 AM; Asr: 2:52 PM; Maghrib: 5:14 PM; Isha: 6:27 PM.
The Holy Friday
Mass time: 12.30 PM
Friday is the feast day of the spiritual life of Muslims. On this day, they wear traditional costumes with round hats on top and go to the mosque to pray. This activity is not absolutely required, but if in a radius of less than 30 km from the mosque, the faithful should go to pray.

Visiting Al Noor Mosque
For those with a passion for culture, religion and architecture, visiting a mosque can be a profound experience; however, if you are unfamiliar with mosque rules, the visit, depending of the emotions of the worshiper in front of you, can be sometimes be harsh. If you are staying around the old quarter Hanoi, the best way is to rent a bike for a visit to the Mosque.
A few simple tips can ensure that you visit a mosque without disrespecting the rules of etiquette. It is important to realize the main purpose of the place: A masjid is a place of worship and whether you believe or not, there are guidelines to follow, these guidelines can be found in the holy book, the Qur' an, and the sunna of the Prophet
As you enter, take note of where worshipers are saying prayers, and walk silently to find a quiet place to sit at the back.
Do not take flash photos or photos of people and do not simply walk straight through the mosque without first sitting for prayer.
Women usually go to the left side of the mosque, or at the back of the mosque, a rule that is extended to tourists as well. Remember that men cannot sit behind women. And women should sit with the other women.
Openning Hours
Despite the fact that the grids of the masjid can be closed between prayers hours, you can enter into the premises by the small door located at the left of the main entrance.
Dress
Remove your shoes before you enter the mosque. The children should remove their shoes too.
Make sure that you are dressed appropriately: Tight or transparent clothing must be avoided. Men should wear long pants and long-sleeved shirts, while women should wear dresses or skirts which cover the knees and tops with sleeves that cover the elbows at least. Women should also wear a headscarf; however, if you do not have one, just ask for it.
Additionally, there are some robes that you can wear if they feel your dress is inappropriate.
Check to see futher information about Hanoi, Moslim activities, Tour Moslim, Moslim restaurant contact us: