Train Track Cafe Hanoi
Adress of Hanoi Train Cafe street: 112, 5 P. Trần Phú, Hoàn Kiếm, Hà Nội
Hanoi's popular 'Train Street' cafes ordered to close ... People drink coffee waiting for train to arrive on railway road in Hanoi, Vietnam.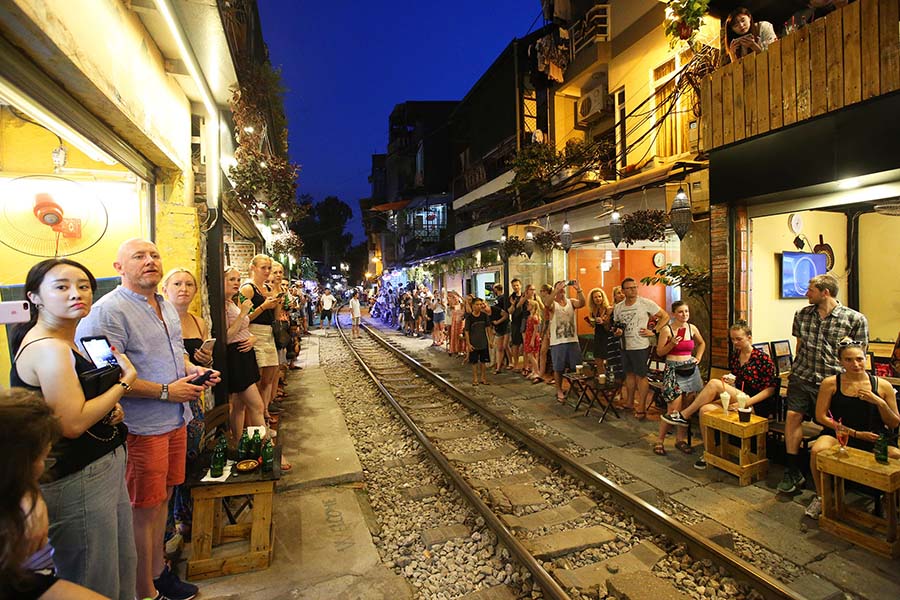 How Long Was Hanoi Train Track Cafe ?
See more about Hanoi train station history.
For very long time almost hundred years history of Hanoi train street area but just 3 years Hanoi train street beer and cafe is such "MUST VISIT" at Hanoi.
What is interesting things in Hanoi Train track ?
Having Beer Hoi Hanoi in Bia Thanh Coi shop, it is the most safed area of train street in Hanoi
Bia Thanh coi address: 48D Le Duan street, Hanoi.
There are so many other beer shop however it looks smaller with beer in bottle.
Cafe chewing: Enjoy cup of cafe and some junk food in any shop on Phung hung street.
Cafe Hoa xa is futher abit but very recommended this place to see train moving.
Serein Cafe (Serein Cafe&lounge) is TOP VIEW POINT to see Long street cross Red river where train goes over to Sapa, Hai Duong, Hai Phong from Long Bien train station.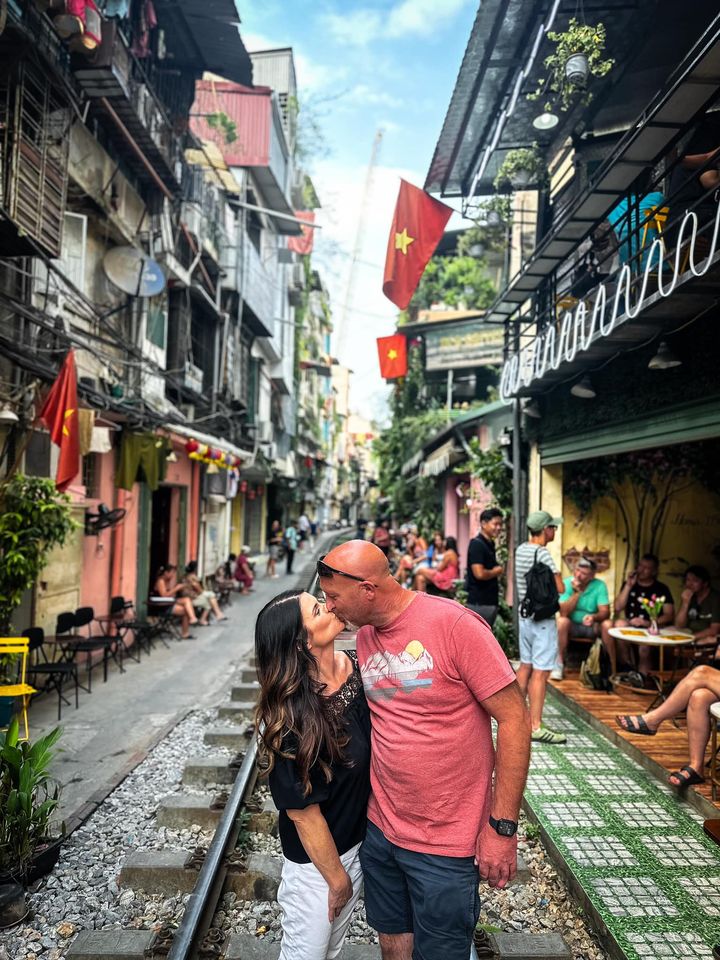 Does Hanoi train street cafe Open ?
How to get Hanoi train street cafe are ?
Long railway which run north-south through the western fringe of both Hanoi Old Quarter and the French Quarter, cutting many streets where visitors can walk in. Following are four ideal points where you can start walking along the tracks, the first two offer more attractive views as the spaces are most narrow with houses and cafes on both sides.
5 Tran Phu Street (Find it on Google Maps under the name Hanoi Train Street): from here you can either head north or south, each offers about 300m attractive train street.
165 Phung Hung Street: cross the street and take a small staircase to approach the train street, walk south toward the point at 5 Tran Phu Street. You may want to stop for a drink in one of the cafés here.
3 Dien Bien Phu Street: walk north toward the above two points.
222 Le Duan Street (this part of the train street is in the south of Hanoi Train Station): walk north, trains going to Ninh Binh, Hue, or Saigon are seen here.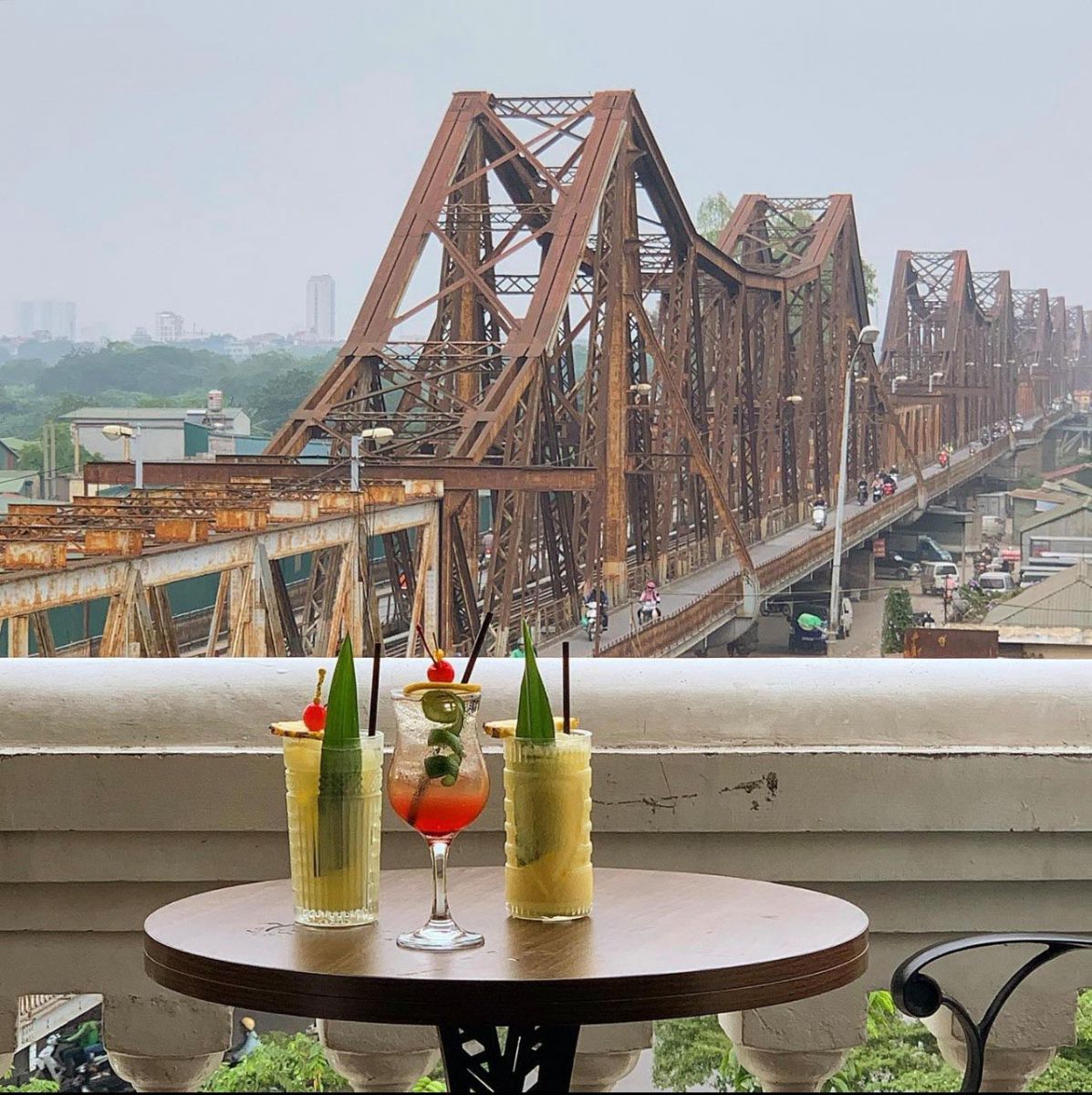 Timeable Hanoi train street ?
Check depart and arrival time of Hanoi Train station. You can get here whenever you want if you would like to feel the life and observe the daily activities of locals here. Nevertheless, you should visit the Hanoi Train Track Cafe to have the best photo shots when trains pass by. And you will feel a bit excited to wait for the trains.
Monday to Friday: 6: 03 am, 6:13 am, 7: 03 am, 19: 00 pm, 19: 45 Pm, 21: 03 pm, 22:30 pm. They added more train time at weekend: 8: 43 am, 9: 20 am, 11: 40 am, 15: 23 pm, 17: 36 pm.
Hanoi Train Track Cafe.
For SAFE:
Please follow security alarm and security men who carry on uniform at Tran Phu point, and specialy check with men/laddies who hand flag up to nocice you when train is arrived.
Train is moved very slowly at beginning time so it is ok if you could quick take video and picture even wave your hand with passangers who are seat in the train.To ensure safety on the rail line that has recently been packed with tourists again, the Railway authorities urged Hanoi to shut down selfie hotspots and makeshift coffee shops along its train street.
Reacted promptly to the concern, local police were deployed by the city to guard the entrances with barriers to temporarily stop visitors from entering the train street. Therefore, visitors are no longer able to walk into the train street. But if you got to see the place and the passing train, you can still do that at the entrance to it at 5 Tran Phu Street.
Perhaps, the Maekhlong Train Market in Thailand could be an ideal model for Hanoi Train Street, the train should run very slowly to ensure the visitors' safety and help the city draw more tourists.
Currently, visitors standing at the entrance are often approached by staffs from the Train Street's cafes, who are still able to walk their customers into their places inside.

hanoi train track cafe
hanoi train cafe
hanoi train street cafe
train track cafe hanoi
hanoi train track
train cafe hanoi
train cafe vietnam
hanoi train track coffee
vietnam train cafe
hanoi train street restaurant
hanoi's train street